Property ownership is a tremendous source of pride for people everywhere. But right along with the joy of claiming a place of your own comes a running list of maintenance projects that never seems to end. Year after year, season after season, there are walls to paint, gutters to clean, repairs to make, and the jobs go on and on. If you could use a partner in property upkeep, it's time to contact Peter to the Rescue. Founded in 2007 by Peter Suleski, this local, family-owned handyman service is a real relief for Dover-area property owners struggling to keep up with the ongoing demands of home or business maintenance. From complete hot tub repair and house painting to reliable handyman services, let us come to your aid with our 20+ years of experience in general contracting. Give us a call today!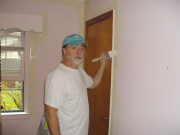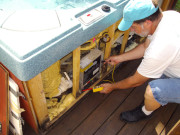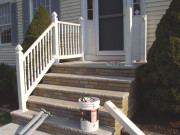 Free Estimates (Excluding Hot Tubs)
Great Warranties
Complete Handyman Services
Fully Licensed and Insured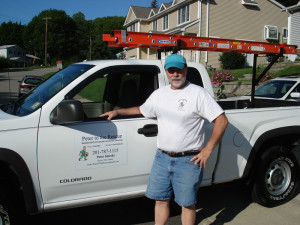 After spending 15 years as a professional general contractor, Peter Suleski shifted his focus to helping local families and small business owners cope with the tremendous array of maintenance matters that vie for their attention and time. By offering high-quality handyman services at down-to-earth prices, Peter to the Rescue makes it easier to manage your general repairs, exterior and interior painting, hot tub installation, and more. For handyman services small or large, we're right here by your side. Give us a call today!
Based in Dover, New Jersey, Peter to the Rescue is readily available to home and business proprietors throughout Morris County and beyond. Whether you need pressure washing services for your private residence or gutter contractors for your commercial building, we can be at your service in short order, from bright and early in the morning to later in the evening, whichever works best for you. We're open six days a week, and we provide handyman services to customers in Rockaway, Denville, Wharton, Parsippany, Randolph, and all of the surrounding towns. So if you're looking for interior and exterior painters services, hot tub repair, appliance installation, or any other type of helpful handyman service, don't hesitate to reach us by phone or shoot us an e-mail. Arranging for your handyman service will be one of the best phone calls you ever make!
For your safety and peace of mind, Peter to the Rescue is fully licensed and insured. We offer free, no-obligation estimates on all of our handyman services, with the exception of hot tub repair. We also provide great warranties on many of our expert handyman services, including gutter cleaning service and house painting. Reach us now by phone or e-mail for all the details.