Services Offered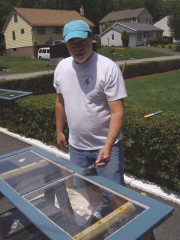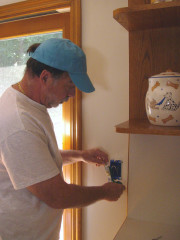 When you own a home or business, the list of annual maintenance and upkeep duties never ends. Often, it seems you get one job crossed off and two more items break or rush to fill the spot. At Peter to the Rescue, we understand how frustrating that can be. That's why we're dedicated to helping Dover-area home- and small business owners keep their properties in tip-top condition from one season to the next. With more than 20 years of experience in painting, construction, hot tub repair, and other handyman services, we have what it takes to tackle just about any task. Whether you're looking to have your storefront power washed or you need a new spa hot tub installed, Peter to the Rescue is the contractor to trust. So why drive yourself crazy trying to keep up with it all? Call today to learn more about how our professional handyman services can make your life easier!
If you're like most property owners these days, you probably have enough on your plate just juggling work demands or watching out for your business interests. Gutter cleaning or house painting is no way to spend what little free time you do have. With Peter to the Rescue on your side, you can get back to enjoying more leisurely pursuits and leave the checklist of chores to us. As a licensed and insured handyman service, we're committed to bringing you high-quality results at a pace and a price you'll appreciate. Our extensive slate of professional handyman services includes:
Interior painting
Exterior painting
Pressure washing
Gutter cleaning
Hot tub repair
And more
When it comes to keeping your home or business looking its absolute best, firsthand experience, skillful workmanship, and honest care can make all the difference in the handyman service you choose. So never settle for fly-by-night painters or gutter contractors that lack the proper credentials. Put your trust in Peter to the Rescue for all of your residential and commercial painting, gutter cleaning, and pressure washing services. We'll work diligently to get the job done as quickly and affordably as possible. Contact us today by phone or e-mail to get started on your next repair!
Peter to the Rescue is happy to provide upfront pricing on the majority of our handyman services. Just call us at your earliest convenience for a free estimate on painters services, gutter cleaning service, and more. We also stand behind our work with labor warranties, protecting you and your property for the long term. Be sure to ask about them when you call.
For your most urgent handyman services, Peter to the Rescue is also available for emergency situations. If your hot tub springs a leak, your gutters start gushing, or you have any other problem that requires an immediate response, don't hesitate to give us a call. Not all maintenance problems occur at convenient times, and we're ready to help whenever the need arises.