Exterior Painting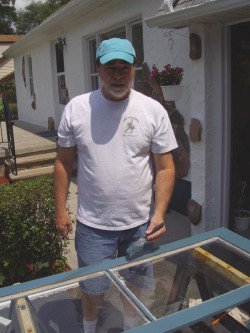 Exterior painting can be a major pain: from all those hours of scraping perched on a ladder to dealing with the mess of rollers, pans, and brushes. If it's time to treat your property to a nice new coat of paint, Peter to the Rescue is here to save you the trouble. Let our professional painting contractors freshen your facade while you enjoy some well-deserved R and R! With over 20 years of experience as painters, we have what it takes to tackle your exterior painting projects efficiently and effectively, leaving your home or business with a newly covered surface in no time at all. For some of the best exterior painting services in New Jersey, give us a call. We're standing by to help with all of your professional painting needs!
At Peter to the Rescue, we offer a full line of painter services from complete exterior painting to precision detail work. And, just like our interior painting services, no job is too big or too small for our licensed and insured painters. Regardless of the size or condition of your outdoor structure, we're the locally operated painting contractor to trust for a truly beautiful finish. We frequently provide exterior painting for:
Siding
Window frames
Doors
Fences
Entranceways
Garages
Outbuildings
And more
It doesn't matter what sort of outdoor project you have in mind. Whether it's a commercial storefront or house painting, the end results are only as good as the initial prep work. That's why Peter to the Rescue never applies a single drop of exterior paint until the entire surface has been scraped, draped, and cleared of any loose or peeling particles. We'll even repair areas of dry rot or wood damage prior to putting on your fresh new coat of paint, so you'll get a smooth, even outcome that will last. Call us today to get started!
When done right, fresh exterior painting services can give your home or business a whole new, up-to-date look. But uniform paint coverage from Peter to the Rescue does more than just enliven your color and style. The truth is, when it comes to protecting your building's structure from the elements of nature, a durable coating of paint is your first line of defense. The paint forms a thin layer on the surface, shielding it from moisture, insects, and other potential problems. That's what makes correct preparation and consistent application so vital!
If you're looking for exterior painters that are willing to put in the prep work, contact Peter to the Rescue today by phone or e-mail. For a gorgeous, even finish, our painting company is the place to start!
Get a free, no-obligation estimate on exterior painting services for your Dover-area home or business. Just pick up the phone now and call Peter to the Rescue!
Photos from one of Peter to the Rescue's current painting projects (more coming soon!)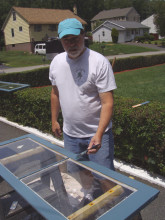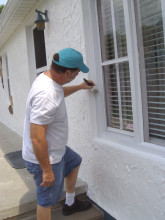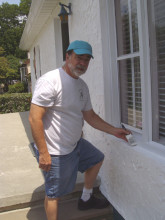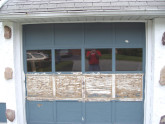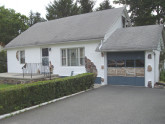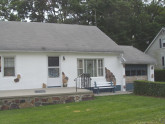 Painting Contractors
Painters