Pressure Washing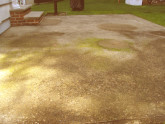 Before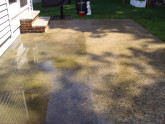 During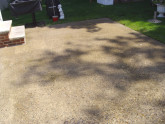 After
After lengthy exposure to the elements, the outside of your home or business property can start to display a dull and dingy appearance. And no amount of hand wiping or ordinary hose spraying can penetrate this type of buildup. If the exterior of your buildings and surfaces have become coated with a filmy layer of grit and grime, what you need is our thorough and effective pressure washing services. Call or e-mail Peter to the Rescue today to learn more about our budget-friendly power washing service and how it can safely rid your property of unpleasant residue! 
As a local, family-owned power washing contractor, Peter to the Rescue has witnessed the amazing results of pressure washing services on countless residential and commercial properties throughout the Dover area. What Mother Nature leaves behind may be too tough for your elbow grease or garden hose to handle, but it's no match for our high-powered pressure washing services and safety-conscious cleaning products. Whatever type of outdoor surface you need cleaned, let us apply our decades of experience and specialized knowledge to help you dislodge the dirt and restore the hidden beauty. Our pressure washing services are ideal for:
Houses
Decks
Patios
Sidewalks
Driveways
Storefronts
Parking lots
And more 
Whether you're a homeowner trying to spruce up your curb appeal or a property manager looking to maintain the image of your real estate, Peter to the Rescue is only a phone call away. But keep in mind that pressure washing services are about more than appearances alone. Along with all of the stuck-on dirt and gunk that can collect on your surface areas, mold, mildew, and fungi can grow on the outside of your home or commercial buildings, subjecting your siding to unsightly streaking and potential damage. Even your stone, asphalt, and wooden walkways can get caked with scum, increasing the danger of accidental falls. Trust our professional power washing service to remove whatever type of deposits the elements dish out, helping to beautify and protect the exterior of your home or business. 
So don't just contact us for looks; contact us to help secure the value and safety of your real estate. Peter to the Rescue offers reasonable rates on professional pressure washing services and our estimates are free. Give us a call now for a price quote!
Power Washing
Pressure Cleaning
Powerwashing
Power Washing Business
Pressure Washing Business
Pressure Wash
Power Wash
Exterior Cleaning
Pressure Washing Services